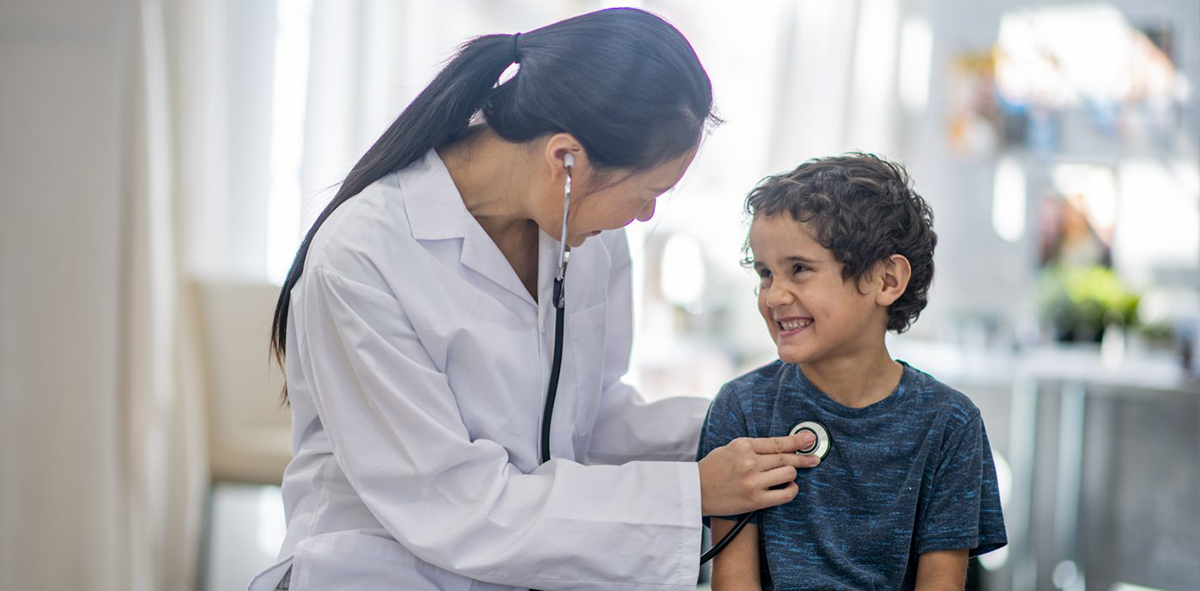 Paediatric Cardiology
Being told there could be something wrong with your child's heart is a very distressing and scary situation. That's when you want the best expert advice and state-of-the-art care for your child along with empathetic counselling.

At Metromed International Cardiac centre, our Paediatric Cardiac Services (Cardiology and Cardiac Surgery) deals with the diagnosis and treatment of all kinds of children's heart problems including:
those present from birth, known as congenital heart disease
those that develop after birth, known as acquired heart disease
rhythm disturbances




Our services

Care for children from before they are born (foetal life) through to childhood and into adulthood - Foetal Cardiology.
Offer counselling to parents when they are diagnosed to have a child who may be born with congenital heart disease.
Offers both outpatient heart services and inpatient services, with dedicated inpatient beds used for planned and urgent treatment
Have dedicated neonatal and paediatric intensive care unit.
Wherever feasible we offer minimally invasive and interventional treatment for children with heart disease to avoid a scar and early recovery.



We run screening clinics for those with symptoms suggestive of a heart disorder. Typical referrals include children with a murmur picked up incidentally, palpitations, sudden loss of consciousness, and those with a documented defect on echocardiography or ECG.
Paediatric Cardiac Intervention and Surgery, we do here include:
Interventions
ASD device closure
VSD device closure
PDA device closure
Balloon pulmonary valvotomy
Coarctation stenting and ballooning
Balloon aortic valvotomy
PDA stenting
RVOT stenting
Surgery
ASD surgical closure
Sternotomy/Thoracotomy/Minimally invasive
VSD surgical closure
Tetralogy of Fallot repair
Arterial switch operation
TAPVC repair
BT shunt/ Glenn operations
Fontan operations
Our Anaesthesia and Intensive care department takes great pride in taking care of these children and we follow ERAS (Early recovery after surgery) principles enabling us to fast track most cases and early extubation in 70% of cases. Our Nursing department have personnel with experience and passion to manage critically ill newborns and infants.
Grown-Up Congenital Heart Disease (GUCH) / Adult Congenital Heart Disease (ACHD)
There are times when congenital heart disease is detected late in adolescence or adulthood and when treatment is delayed due to various circumstances. Along with that, there are also children who have had a heart surgery or intervention in childhood and have become adults now. Our paediatric cardiac services team up with the eminent adult cardiologist including electrophysiology and heart failure experts and eminent adult cardiac surgeons in providing team-based counselling and treatment for this group of patients. Team based treatment for this group include Device closures, minimally invasive cardiac surgery, Hybrid procedures, Palliative surgeries, Heart and Heart-lung transplantation. Specialised Pulmonary Hypertension Clinics helps in managing the adults with congenital heart disease who have become pulmonary hypertension, so that excellent palliation can be achieved in this group of patients.